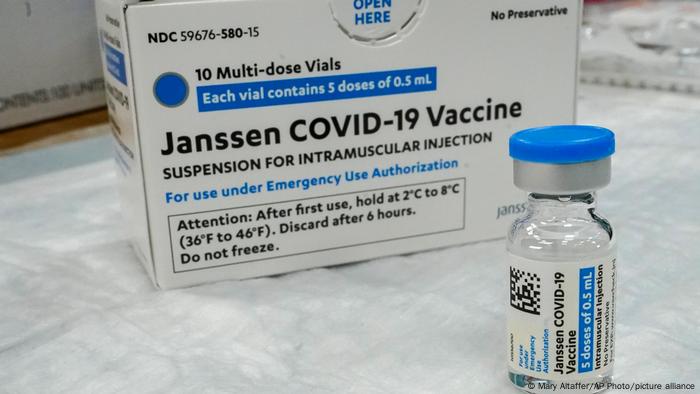 Another blood clot scare like we had before with AstraZeneca:
On Tuesday April 13 2021 the USA release a joint Center for Disease Control (CDC) and Food and Drug Administration (FDA) statement on the Johnson & Johnson Covid-19 Vaccine:
"As of April 12, more than 6.8 million doses of the Johnson & Johnson (Janssen) vaccine have been administered in the U.S. CDC and FDA are reviewing data involving six reported U.S. cases of a rare and severe type of blood clot in individuals after receiving the J&J vaccine."
This prompts Johnson & Johnson to announce that it would delay the rollout of its vaccine in Europe:
"We are aware of an extremely rare disorder involving people with blood clots in combination with low platelets in a small number of individuals who have received our COVID-19 vaccine," the pharma giant announced in a statement, adding the company has been "reviewing these cases with European health authorities."
At 7pm SA's Health Minister Dr Zwelini Mkhize addresses the media on South Africa's response to voluntarily suspend the J&J rollout until the causal relationship between the development of clots and the Johnson and Johnson vaccine is sufficiently interrogated:
With the Covid-19 vaccination looking less like a quick solution to get the Coronavirus pandemic under control, it is imperative that we don't let our guard down:
The best Covid-19 intervention is still social distancing.
If that's not possible it's imperative that we adhere to Non-Pharmaceutical Interventions (NPI) to limit the rate of transmission.
So let's do everything we can: It's up to us to stop the spread.
#Coronavirus: #HeroesWearMasks!
#BeAMasketeer and save lives!